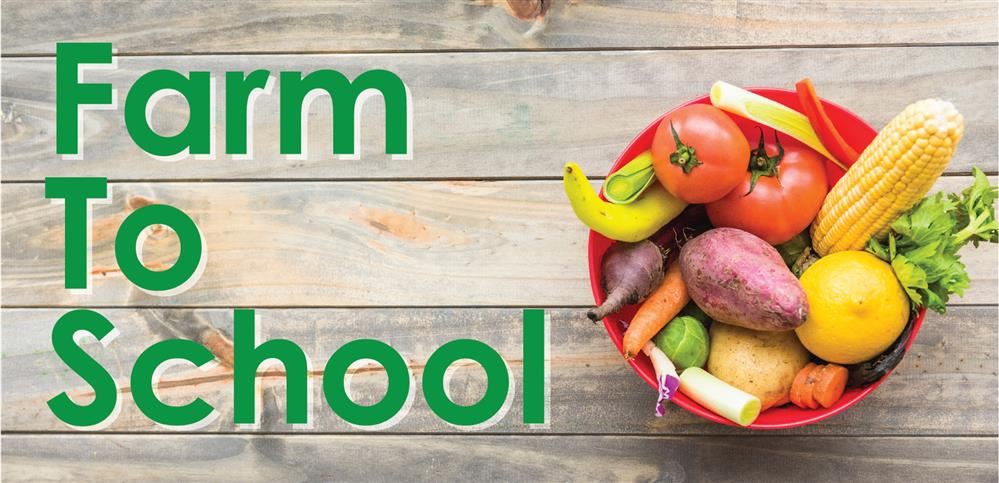 Florida's Farm to School Harvest of the Month is an educational program that highlights a different Florida-grown product each month of the school year. Harvest of the Month cultivates a healthy food and farm connection by increasing students' exposure to seasonal foods while also supporting local farmers. Registered classrooms will receive a monthly email with links to our collection of materials that highlight a different Florida fruit or vegetable that is in season during that month. By using the materials in your classroom, you are helping to connect students to the bounty of produce grown locally in the Sunshine State.

The Florida Harvest of the Month Program is subject to availability and may change without notice. For more information about Harvest of the Month, please email InfoFNW@FreshFromFlorida.com.
Lots of great school garden info.

Website with many school garden grant links.
Dakin Dairy Farms:

www.dakindairyfarms.com/tours/

Learn "Where Milk Comes From" and how milk travels from the cow to the bottle. Tours include tasting our chocolate and whole milk and making your own butter. You'll also get to feed the resident livestock while learning about calves, goats, and sheep. These tours are educational in addition to entertaining!

30771 Betts Rd.

Myakka City, FL 34251

(941) 322-2802

Mixon Fruit Farm:

www.mixon.com

Students will learn all the secrets of citrus while discovering a delightful new world in the grove. They will enjoy an interactive educational show with rescued Florida animals, reptiles and birds.

2525 27th St. E.

Bradenton, FL 34208

(800) 608-2525

Hunsader Farm:

www.hunsaderfarms.com

They provide an educational place for Elementary school age and Pre-school age children to learn about farm life, vegetables and animals.

5500 C.R. 675

Bradenton, Fl 34211

(941) 322-2168

Jones Potato Farm:

www.jonespotatofarm.com

25155 FL-62

Parrish, FL 34219

(941) 776-2529

Sarasota Honey Co.:

Honey Bee Tours

www.sarasotahoney.com

They will discuss beekeeping in FL, benefits of the hive, agriculture, and what makes Sarasota Honey Co. unique. You will see some or our honey bees in their garden and taste some varieties of our local raw honey!

2227 University Parkway

Sarasota, FL 34243

(941) 726-8755