Return to Headlines
Thousands of donated supplies headed to Manatee schools
On Friday, volunteers from several district departments spent a couple hours sorting and packing thousands of donated school supplies.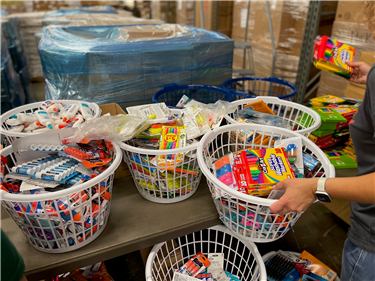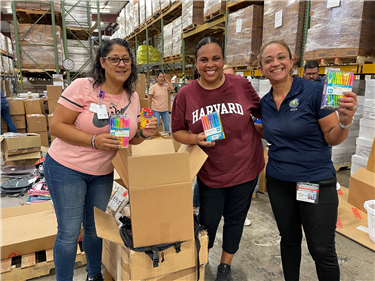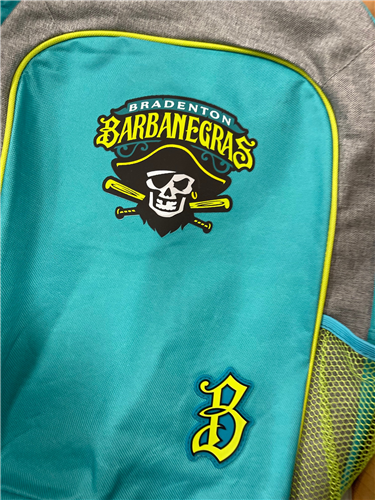 Next week, boxes of crayons, markers, paper, folders, backpacks, and more, are headed for elementary, middle and high schools which need them.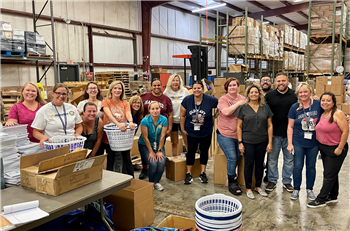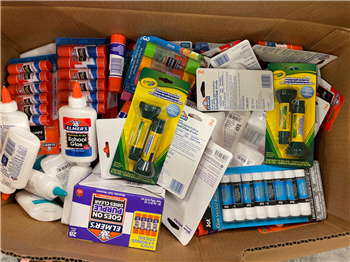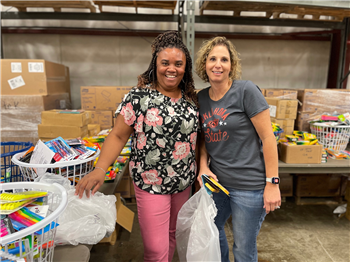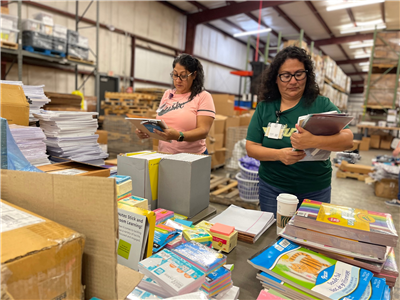 Employees from federal programs & grants; communications; and curriculum departments, lent a hand to sort bags and boxes filled with various items.
The donations were collected during a couple recent school supply drives held by our community partners: ABC 7 and Carl Reynolds Law, as well as Wal-Mart and Gettel Toyota.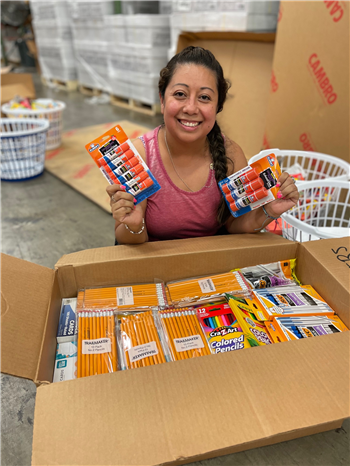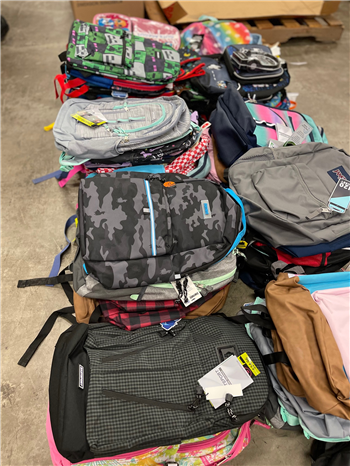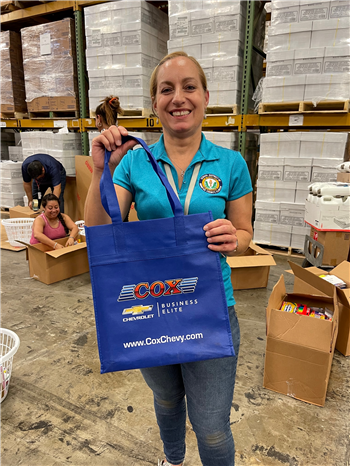 Other local businesses such as: Bradenton Marauders, Cox Chevrolet and Urgent Dental Care, gave donations, too.
All monetary donations go to the Manatee Education Foundation, which will directly benefit Manatee County's schools.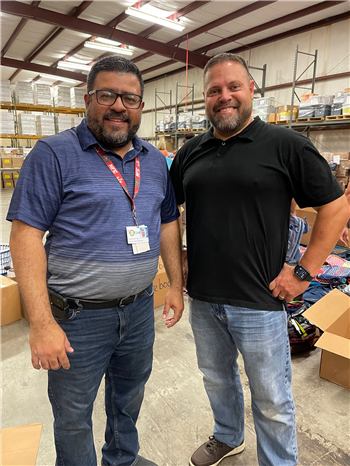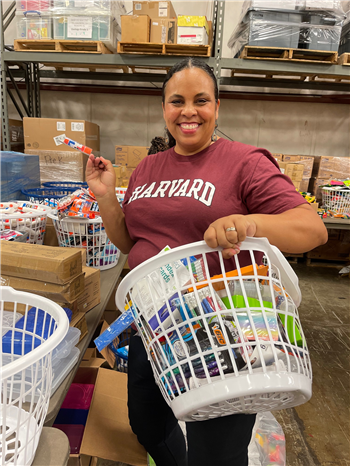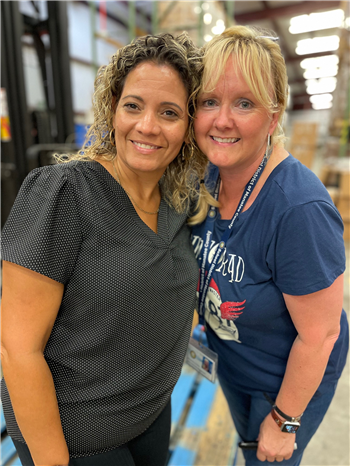 We're grateful for the generosity of our community and their support of our students and schools!
School District of Manatee County
Google Maps
215 Manatee Avenue West
Bradenton, FL 34205
(941) 708-8770
The School District of Manatee County makes every effort to ensure that published information is accurate and current. However, the District makes no claims, promises, or guarantees about the absolute accuracy, completeness, or adequacy of the contents of this website, and expressly disclaims liability for errors and omissions in the content of this website. Any person or entity that relies on any information obtained from this system does so at his or her own risk. Under Florida law, e-mail addresses are public records. If you do not want your e-mail address released in response to a public records request, do not send electronic mail regarding official business to the District or any of its employees. Instead, contact the District or individual employee by phone or in writing.