Return to Headlines
Old newspaper stands find new life as free book libraries
Three giveaway libraries for young readers are now at Daughtrey Elementary, Manatee Elementary, and Palmetto Elementary Schools.
We believe in possibilities.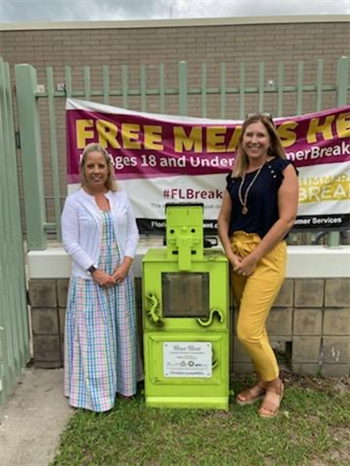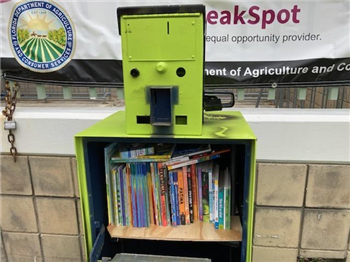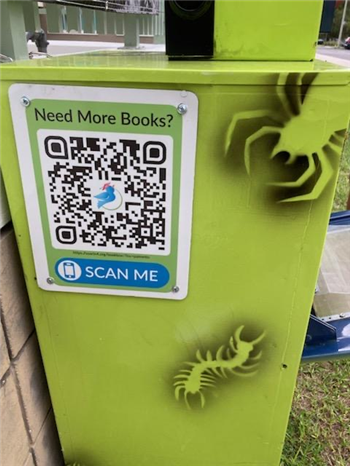 The "Boxo Boox" (pronounced: box o' books) is a project of the Rotary Club of Bradenton, Soar in 4, School District of Manatee County, the Early Learning Coalition of Manatee County and Manatee Technical College.
The boxes, which once sold newspapers, are free for families to utilize and build their own library at home.
Even before they start kindergarten, young children deserve to participate in learning experiences led by caring and well-trained adults.
Parents and caregivers should have access to the support they need to encourage their children's development.
Reading to a child for just 20 minutes per day exposes them to about 1.8 million words a year.
By age four, children whose parents regularly spend time reading and talking to them may have heard as many as 30 million more words than their peers.
This lays a strong foundation for learning to read.
This Campaign for Grade Level Reading collaboration ensures that families have access to free books in their neighborhood.
Our goal is to provide a giveaway library at each Title I elementary school.
This Good News was submitted by: Dr. Sheila Halpin, the Campaign for Grade-Level Reading and Volunteer Coordinator for the School District of Manatee County. Please visit www.Soarin4.org to learn about more initiatives to assist families in our community.
School District of Manatee County
Google Maps
215 Manatee Avenue West
Bradenton, FL 34205
(941) 708-8770
The School District of Manatee County makes every effort to ensure that published information is accurate and current. However, the District makes no claims, promises, or guarantees about the absolute accuracy, completeness, or adequacy of the contents of this website, and expressly disclaims liability for errors and omissions in the content of this website. Any person or entity that relies on any information obtained from this system does so at his or her own risk. Under Florida law, e-mail addresses are public records. If you do not want your e-mail address released in response to a public records request, do not send electronic mail regarding official business to the District or any of its employees. Instead, contact the District or individual employee by phone or in writing.