Return to Headlines
Palmetto High Tigers kick it up a notch with Red Shoe Friday's
It's Friday, and there's a high chance of rain in the forecast.
Palmetto High School is hosting this week's football game against Sarasota's Riverview High School.
All across campus, there's a sea of bright red Crocs, "Chucks" and Vans, moving through the hallways.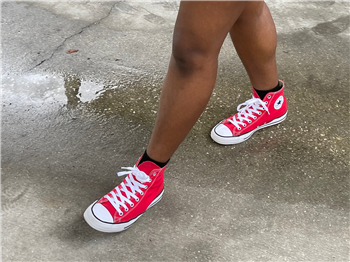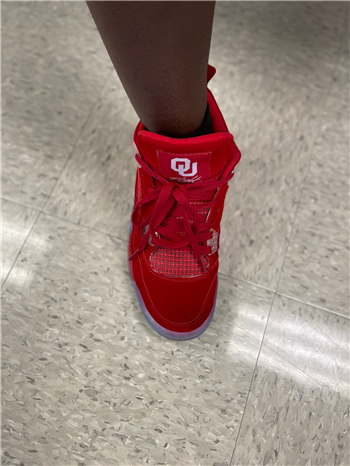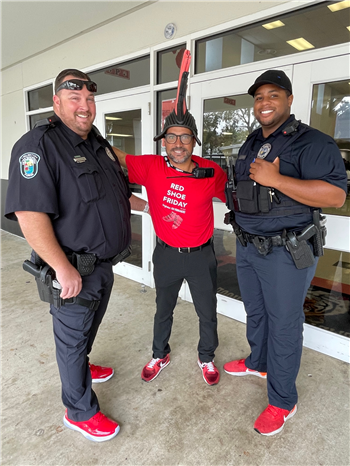 Even the School Resource Officers from Palmetto Police Department are on duty in their cherry red kicks.
It's lunch time and while the staff have their eyes on the weather radar, students are looking out for College & Career Advisor, Rui Fernandes.
He is running around campus wearing a Styrofoam mohawk, Nike sneakers and a t-shirt that says it all, "Red Shoe Friday: Originated by Rui Fernandes."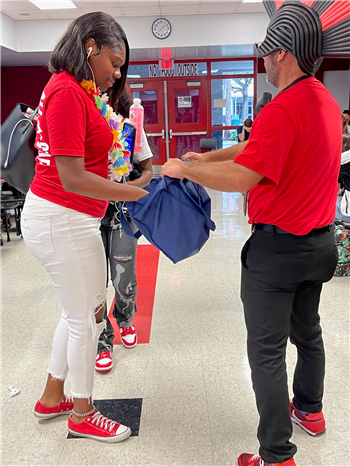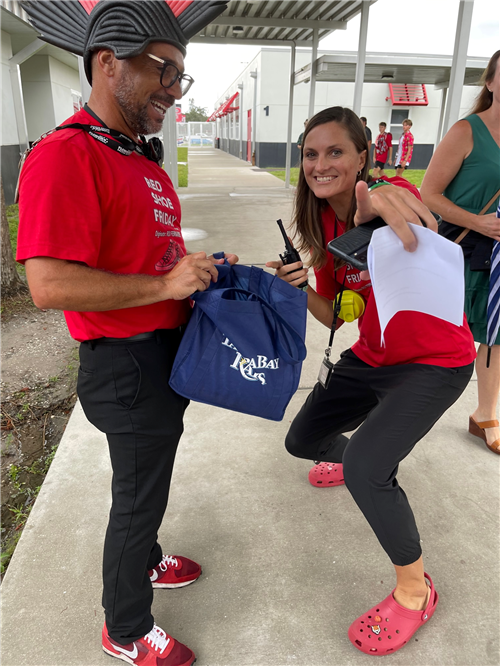 As he weaves through cafeteria tables during three different time slots, teens call him by name: "Rui, Rui, red shoes…." He calls out to the students, too.
They lift up their feet to show off their school spirit and, in return, receive a treat from his bag.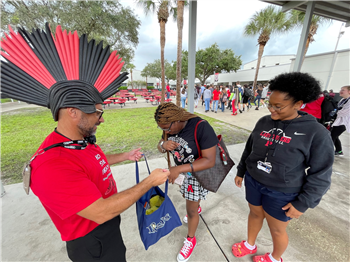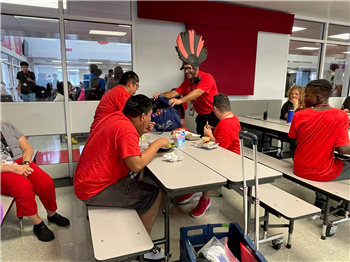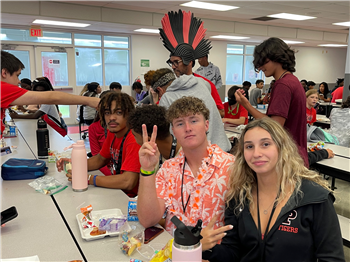 The Student Government Association supplies Mr. Fernandes with small bags of snacks.
He refills the bag after every lunch period.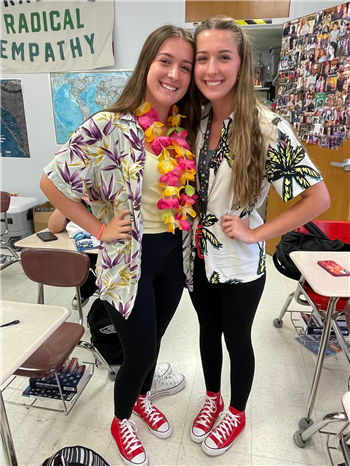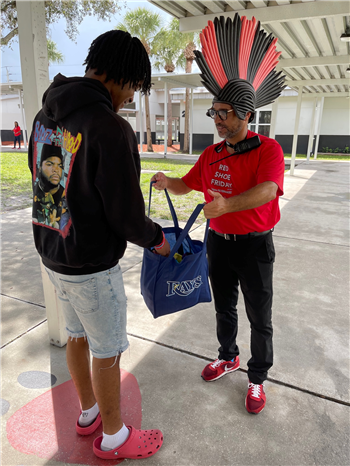 This weekly tradition kicked off a couple of years ago.
Mr. Fernandes is a big believer in school traditions.
It helps him build positive relationships with students, especially the juniors and seniors. He helps prepare them for their futures.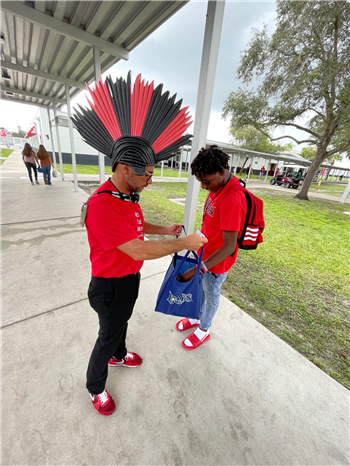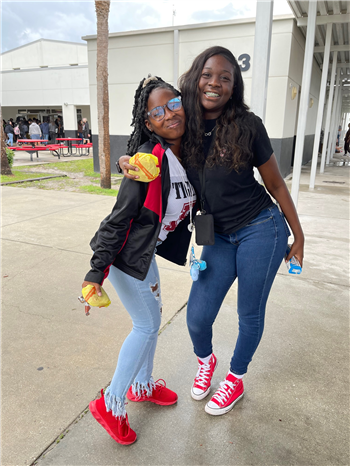 He's worked at Palmetto High since 2016 and says every day at school is his favorite day.
Everyone has fun with "Red Shoe Fridays", including Hall of Fame Wrestling Coach and Athletic Director, Bryan Wilkes.
You see, it's Coach Wilkes who claims he was the originator of the Tigers' tradition back in 2005 after wearing his red sneaks to school.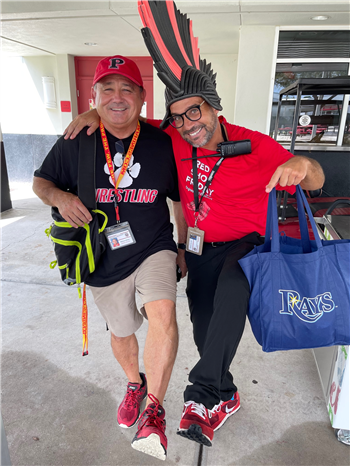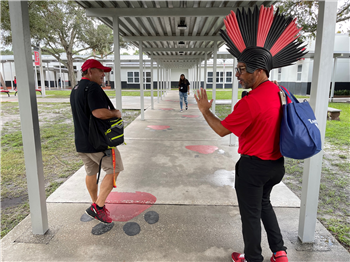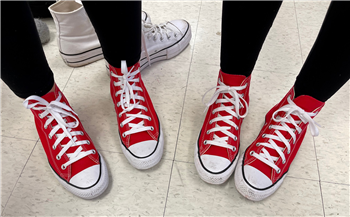 He and Mr. Fernandes exchanged friendly banter back-and-forth, "all day, every day", according to Wilkes.
After a few laughs and eye rolls, he grabs a snack from the bag and walks off with walkie talkie in-hand.
Coach Wilkes looks back and says, "I'm starving. It's time to get ready for tonight's big game."
School District of Manatee County
Google Maps
215 Manatee Avenue West
Bradenton, FL 34205
(941) 708-8770
The School District of Manatee County makes every effort to ensure that published information is accurate and current. However, the District makes no claims, promises, or guarantees about the absolute accuracy, completeness, or adequacy of the contents of this website, and expressly disclaims liability for errors and omissions in the content of this website. Any person or entity that relies on any information obtained from this system does so at his or her own risk. Under Florida law, e-mail addresses are public records. If you do not want your e-mail address released in response to a public records request, do not send electronic mail regarding official business to the District or any of its employees. Instead, contact the District or individual employee by phone or in writing.