Return to Headlines
Parrish Community High Theatre to be first in the U.S. to perform Frozen
Parrish Community High School (PCHS) is proud to announce their Theatre Department is joining a short list of high schools across the U.S., chosen to be the first to perform Disney's Frozen.
Here are the details provided by Olga Peña, Bulls Theatre Company Director and Parrish Community High School journalism teacher:
On Friday, Parrish Community High School was announced as the Florida winner of the United States of Frozen contest.
Only 51 U.S. high schools (one school, per state) earned the exclusive rights to produce the full-length Disney Broadway musical.
The United States of Frozen: Love is an Open Door competition was open to any high school theatre program in the U.S., including U.S. territories.
Winning schools receive the rights to perform a show that is not yet licensed to any theatres outside of the Broadway tour.
The contest is a collaboration between the Disney Theatrical Group, Educational Theatre Association, and Music Theatre International.
"The honor is mind-blowing in any regard, but even more so for a new school that has produced only one full-length musical," said PCHS Theatre Teacher and Director Olga Peña, who applied for the contest. "It goes to show how much talent, skill, creativity, vision and passion our fine arts department has. Our students and staff are top notch, as evidenced by the professionalism demonstrated in our production of The Wizard of Oz."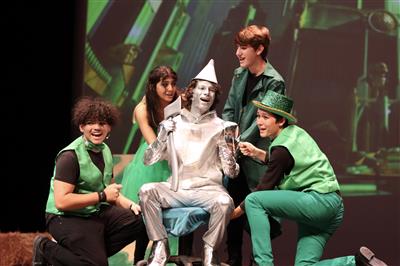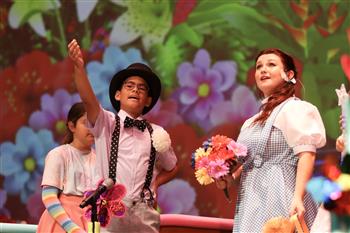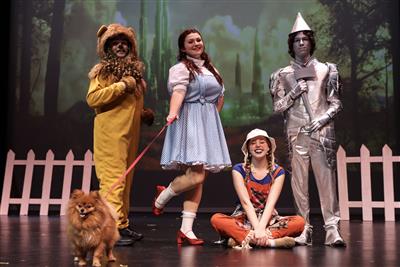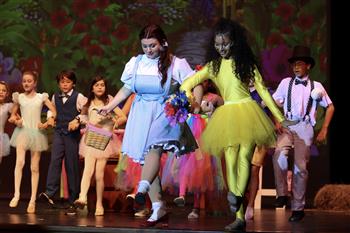 Peña explained that even that one show demonstrated to the adjudicators incredible skill on the PCHS stage, in the live orchestra, and behind the scenes. "I know they also were impressed and inspired by our incorporating of elementary school students and community support to produce a heartwarming show in The Wizard of Oz," Peña said. "Our students and community are amazing, so I'm grateful that this national spotlight can shine on the art and heart our program has to offer."
View the exciting video announcement by Disney's Frozen on Broadway star, Lauren Nicole Chapman:
Stay tuned for details about the PCHS performance of Frozen, which is expected to be announced in October.
School District of Manatee County
Google Maps
215 Manatee Avenue West
Bradenton, FL 34205
(941) 708-8770
The School District of Manatee County makes every effort to ensure that published information is accurate and current. However, the District makes no claims, promises, or guarantees about the absolute accuracy, completeness, or adequacy of the contents of this website, and expressly disclaims liability for errors and omissions in the content of this website. Any person or entity that relies on any information obtained from this system does so at his or her own risk. Under Florida law, e-mail addresses are public records. If you do not want your e-mail address released in response to a public records request, do not send electronic mail regarding official business to the District or any of its employees. Instead, contact the District or individual employee by phone or in writing.