Return to Headlines
Middle school SWAT club takes action on area beaches and calls for change
Buffalo Creek Middle School students removed thousands of cigarette butts and several large piles of trash from area beaches last weekend.
Members from the school's SWAT club (Students Working Against Tobacco) grabbed their gloves and garbage bags for a two-hour long cleanup on Holmes Beach.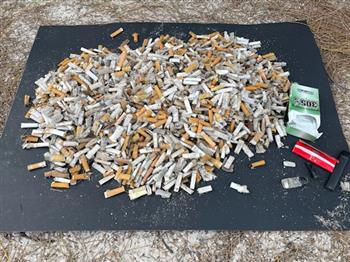 In June, Florida's governor signed a measure to allow cities and counties to restrict smoking at beaches and parks owned by local governments.
Members of the club say they look forward to speaking to local policy makers to discuss the possibility of making our beaches smoke-free.
"This beach cleanup was truly an amazing experience. I hope this cleanup serves as an inspiration to all," said 8th grader Sienna R. "We hope to cease the use of tobacco not only on Manatee County beaches, but also across Florida one day."
Cigarettes are non-biodegradable, meaning they won't organically break down from living organisms. One study found cigarette butts were only about 38-percent decomposed after two years, depending on environmental conditions such as rain and sun.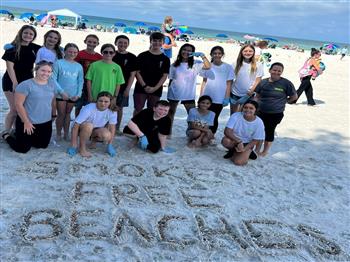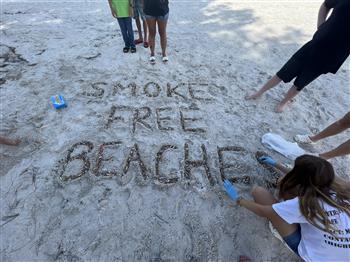 "As we worked on this SWAT project, we saw the direct impact we can have on our community. We cleaned up more trash and cigarette butts than I could have imagined," said Lydia H., an 8th grade student. "I am proud of our club's efforts. We hope to see smoke-free beaches soon."
Buffalo Creek Middle School SWAT club advisors are social studies teacher, Katelyn Rodd, and music teacher, Malissa Baker.
In 1998, SWAT was created for Florida students, grades 6-12, who are interested in advocating for change in local policies that affect how tobacco is marketed, sold and used.
According to their website, SWAT is made possible with the support of Tobacco Free Florida and the Florida Department of Health.
School District of Manatee County
Google Maps
215 Manatee Avenue West
Bradenton, FL 34205
(941) 708-8770
The School District of Manatee County makes every effort to ensure that published information is accurate and current. However, the District makes no claims, promises, or guarantees about the absolute accuracy, completeness, or adequacy of the contents of this website, and expressly disclaims liability for errors and omissions in the content of this website. Any person or entity that relies on any information obtained from this system does so at his or her own risk. Under Florida law, e-mail addresses are public records. If you do not want your e-mail address released in response to a public records request, do not send electronic mail regarding official business to the District or any of its employees. Instead, contact the District or individual employee by phone or in writing.