Return to Headlines
Retired Manatee County school bus turned into glamping experience on UK countryside
There's a unique rental property sitting in the beautiful countryside of Sussex, near the Beachy Head cliff tops in South Downs National Park.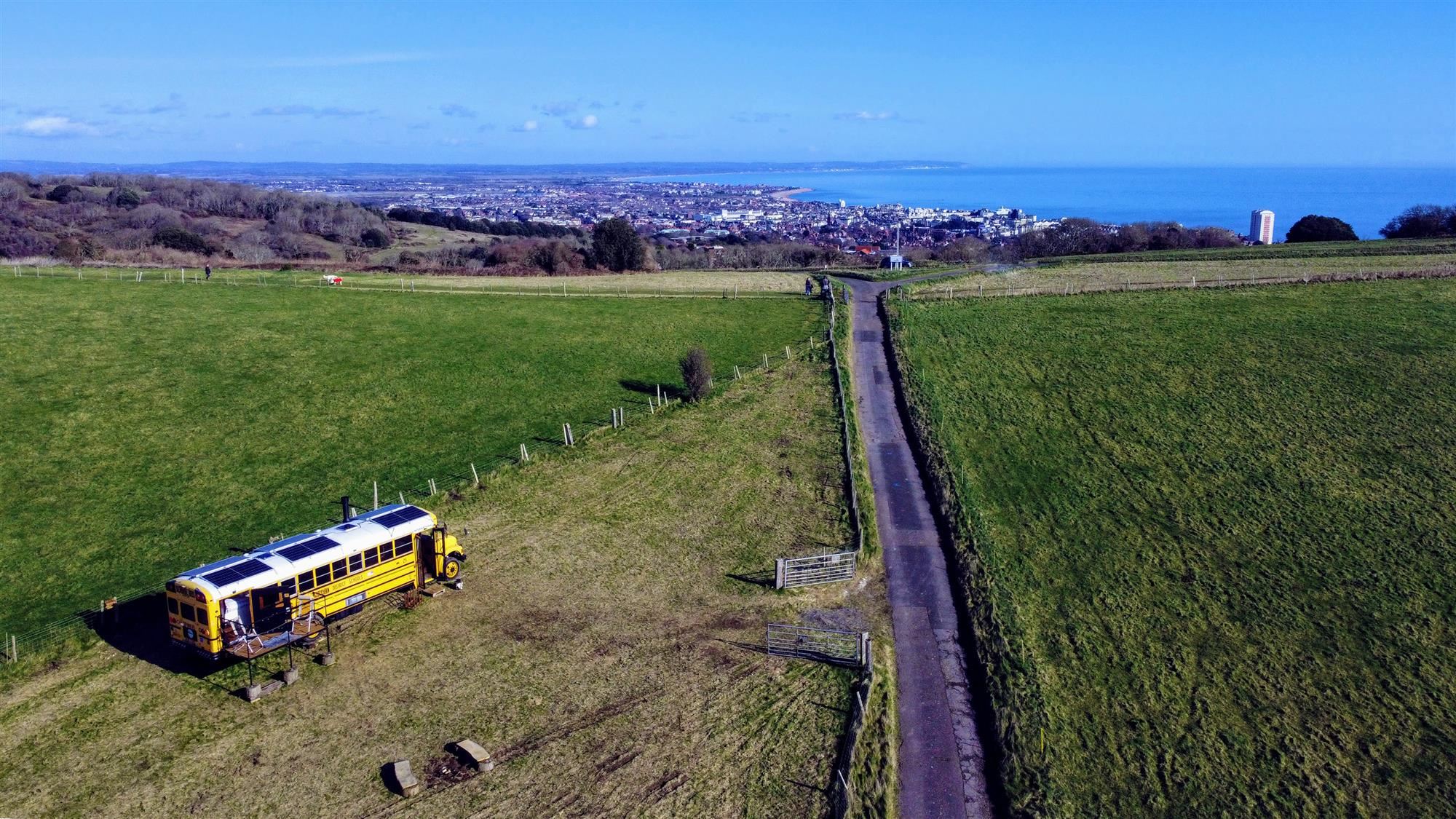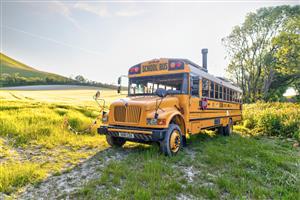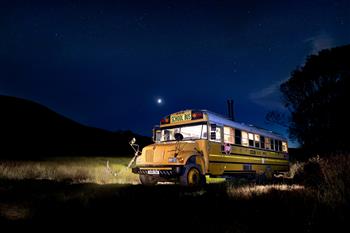 This may seem foreign to you – but not long ago, this four-wheeled vacation destination was travelling along the roadways of U.S. 301 and 41 in Bradenton.
Meet Skoolie Stays, the American school bus glamping experience in coastal England. Formerly known as Manatee County School Bus #25.
As you'll see in this video, it's having a lovely retirement:
Owners Guy and Ruth Wimpory reached out to the school district on social media to share news of our old school bus.
Communications Specialist Melissa Parker found the story fascinating – and contacted the couple so they could get this story in motion.
She teamed up with Manatee Schools Television to SURPRISE the school district's transportation employees and get their reactions.
Mechanics, drivers and route administrators were tickled to see the photos.
Many could recognize the shell of a former bus, and others had funny stories about their time driving behind the wheel.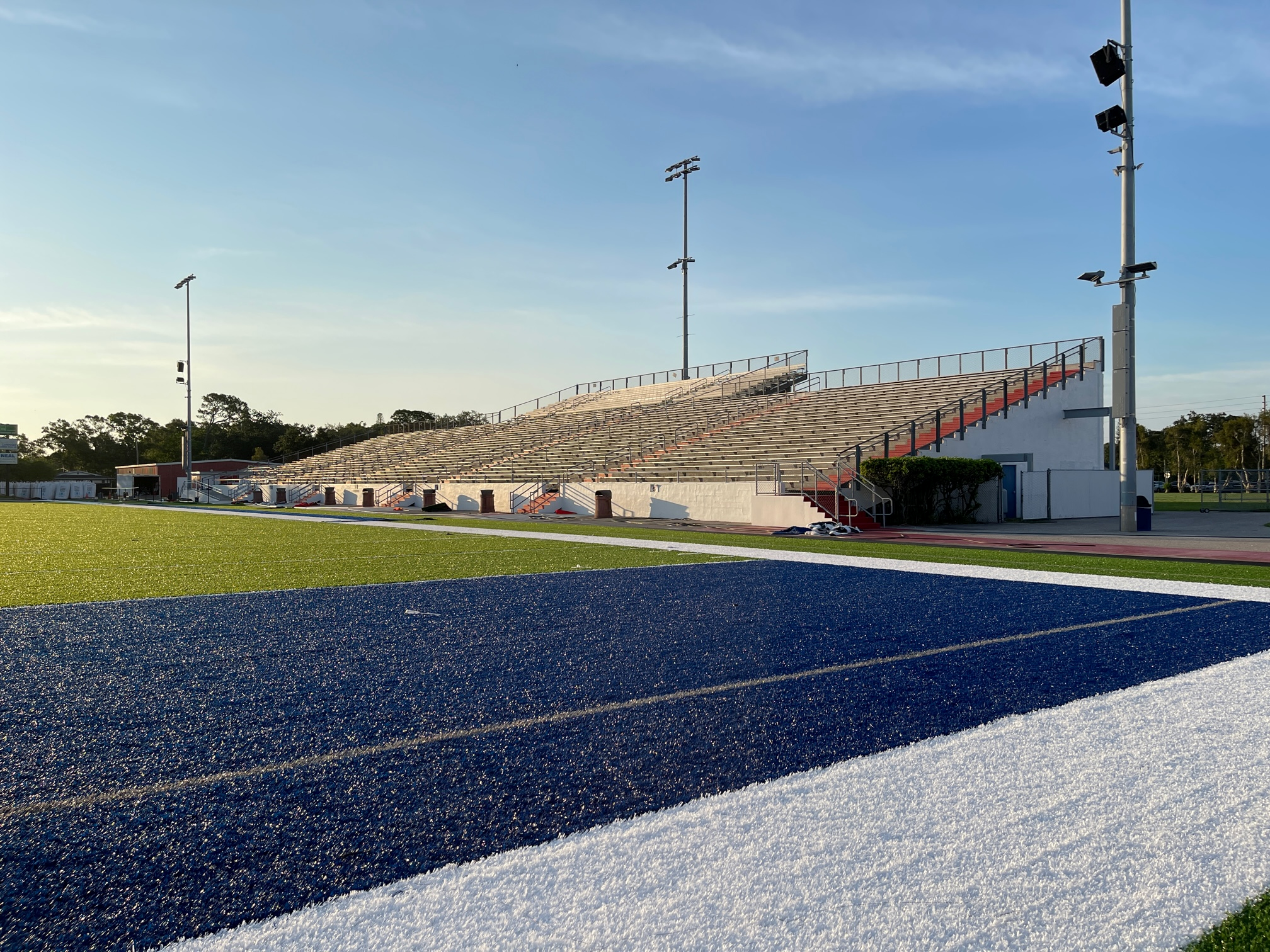 The bus, which was sold at auction in 2020, once drove children from (former) Orange Ridge-Bullock Elementary School to their home and vice versa.
Now, it comfortably sleeps four guests and features a kitchen, tiled bathroom, log-burning stove and an outdoor deck with views of the sea.
When asked what word comes to mind when speaking about a school bus, our transportation staff all said, "Home."
We love that a school bus that once safely transported children will now help families create memories for years to come.
To read the story about School Bus #25's trip across the pond to view its transformation into "Skoolie Stays", please visit the following website/social media:
Here are some photos of our transportation staff holding photos of their beloved, former bus: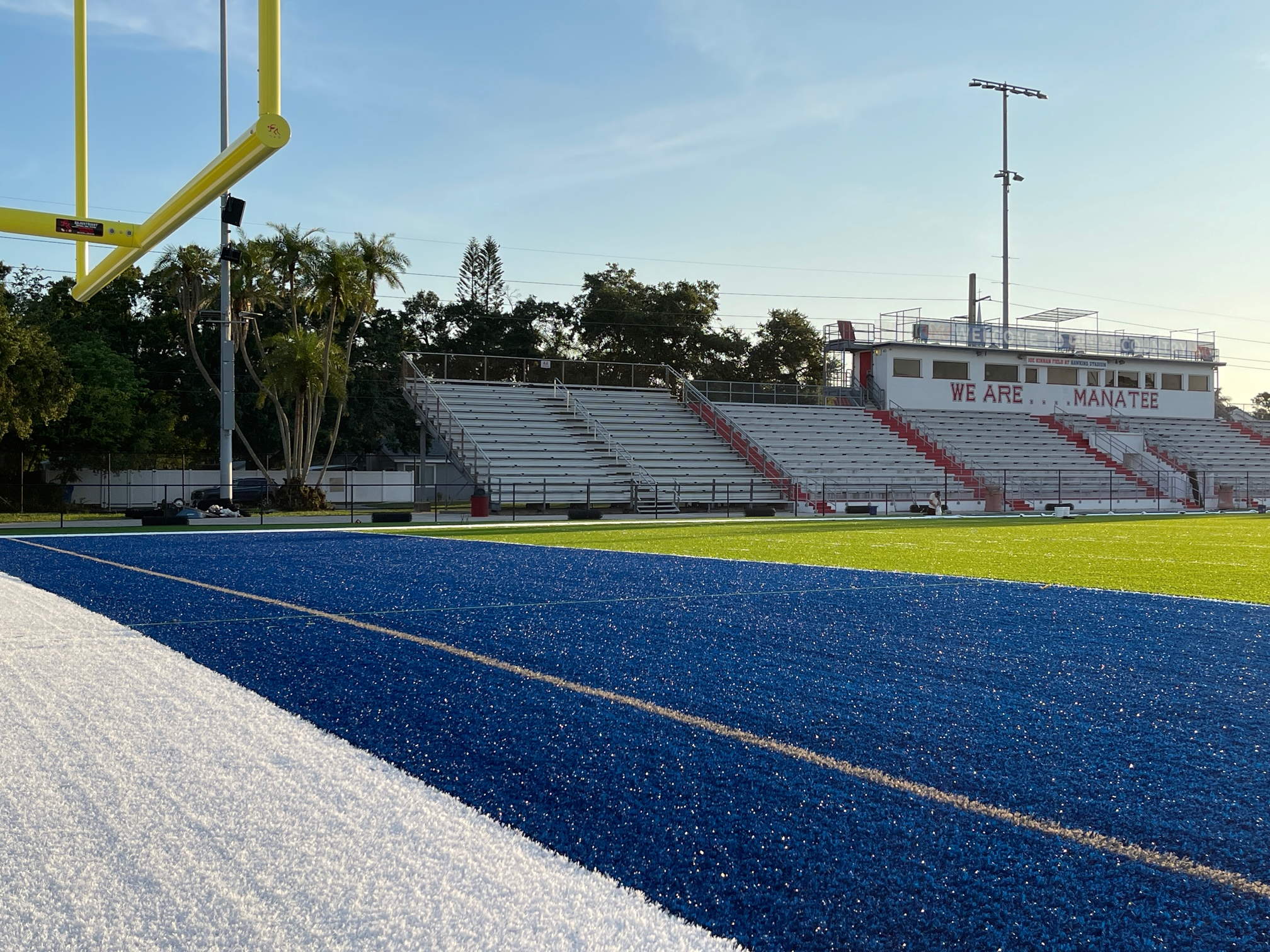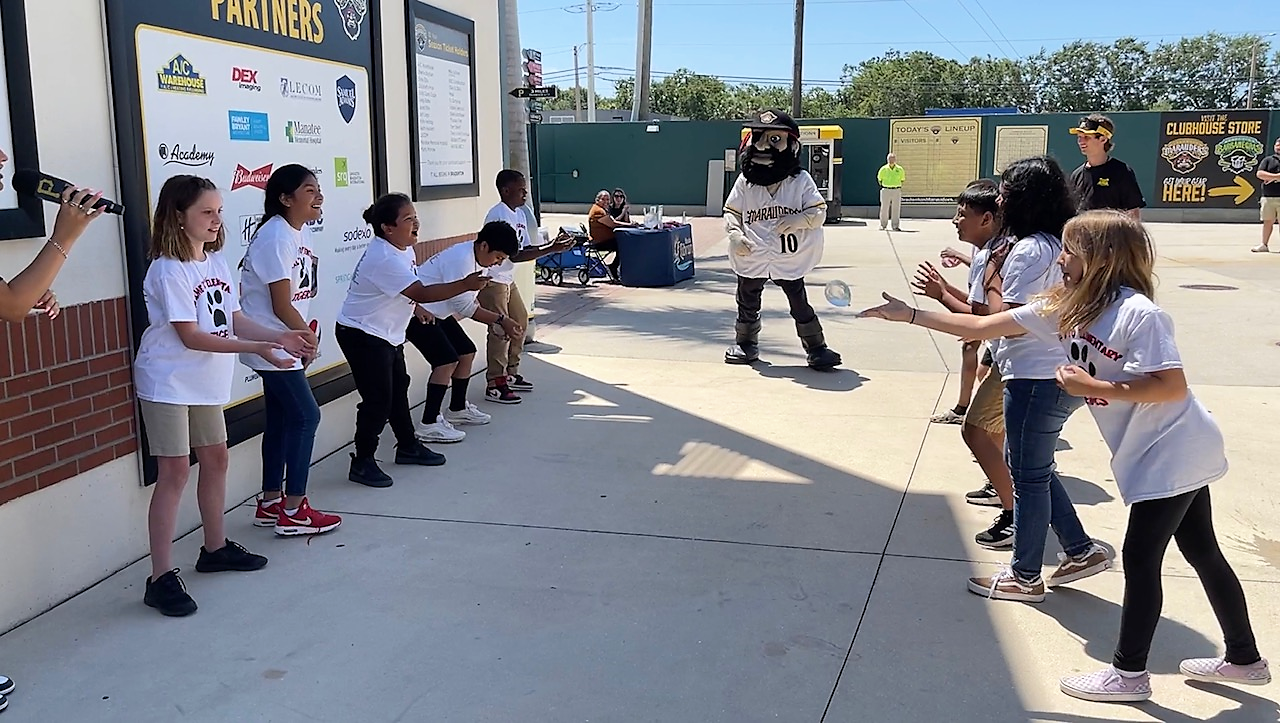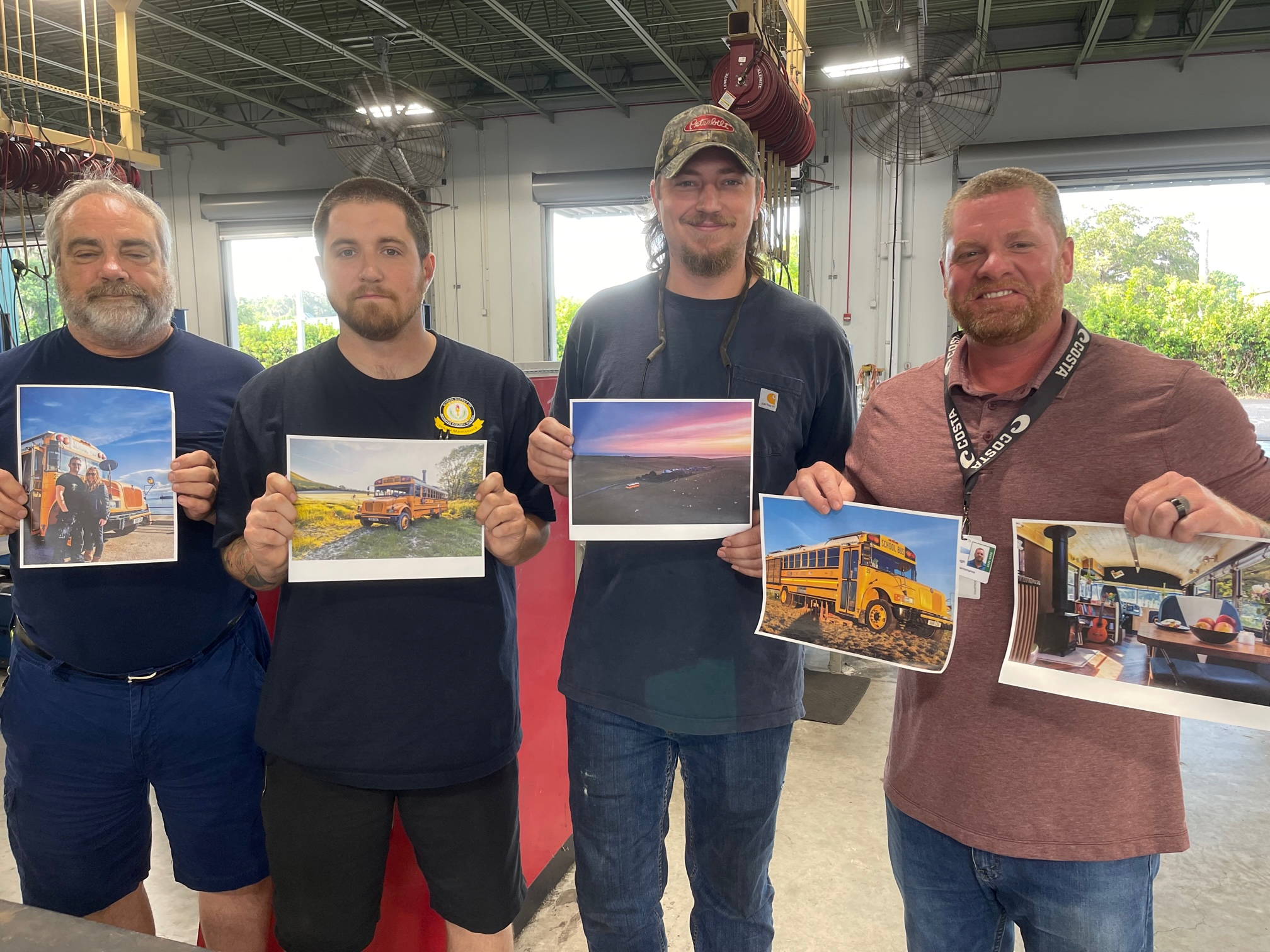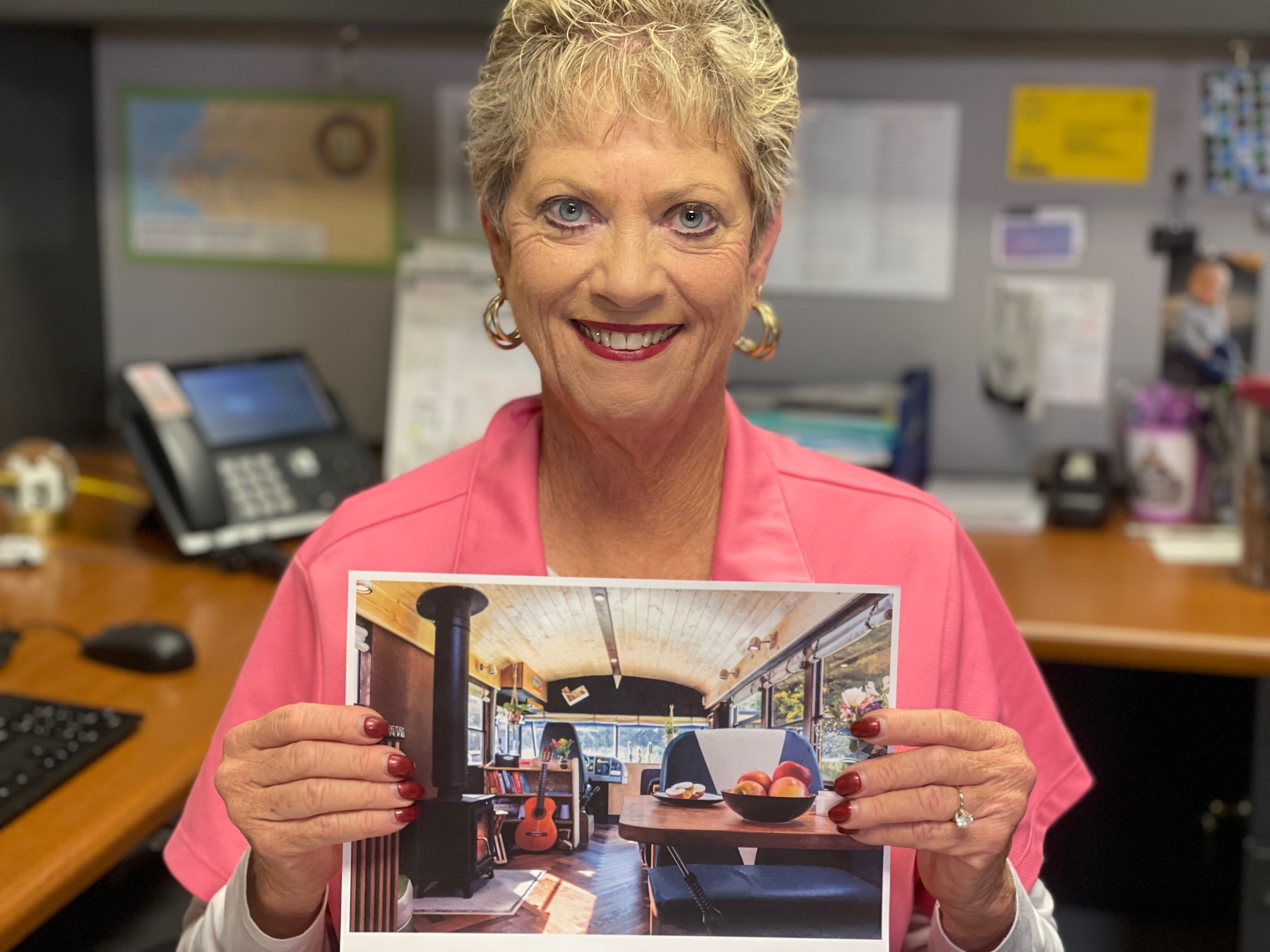 We hope you've enjoyed this journey as much as we have!
Special thanks to our new friends, Guy and Ruth: