Return to Headlines
Students and staff join schools around the world in promoting kindness
The Great Kindness Challenge was celebrated from January 23-27, 2023, in schools across the globe.
A checklist features 50 different acts of kindness and encourages participants to use them, or create their own kind deeds.
In 2022, more than 18 million students gave or received an estimated 920,947,250 acts of kindness.
This year, several Manatee County schools took up the challenge for both students and staff to extend as many kind acts to others as possible.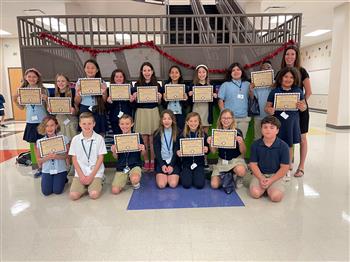 Willis Elementary School's 5th grade Kiwanis K-Kids participated in The Great Kindness Challenge as their January activity. K-Kids used the kindess checklist as their guide to complete as many random acts of kindness as they could at school and within their community. All of the K-Kids that participated received an Excellence in Character award that was presented to them at the end of the challenge.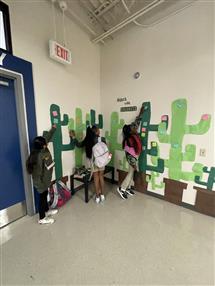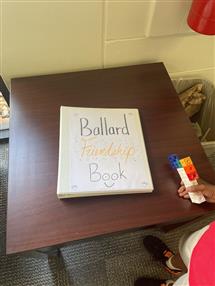 At Ballard Elementary, staff created a Kindness Cove for students to "Stick with Kindness" and leave kind messages for others. They also created a Friendship book that asked students to write and draw about their friendships and display them for all to read.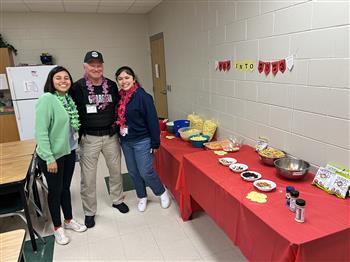 At Bayshore Elementary, students and staff combined the challenge with Literacy week and participated in a different activity each day. Students made bookmarks for friends, designed kind posters, and distributed a set of hearts for each classroom and grade level to spread across the school. They celebrated with a popcorn and ice cream buffet at the end of the week.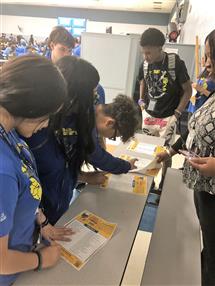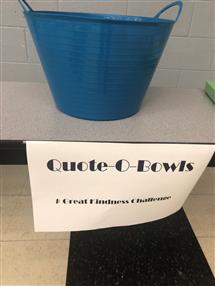 Lee Middle School students were provided copies of the checklist and challenged to spread as many smiles as they could. Students in the eLEEte Leadership group also distributed kindness quotes and made kindness posters to place around the school.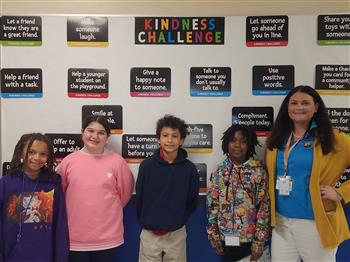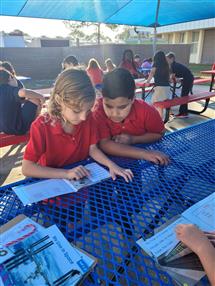 Sea Breeze Elementary placed each of the 50 kindness challenges on a wall in the main hallway to remind students of the different ways they could spread kindness. They also combined their activities with literacy week and paired 4th grade and 1st grade reading buddies to share a book together.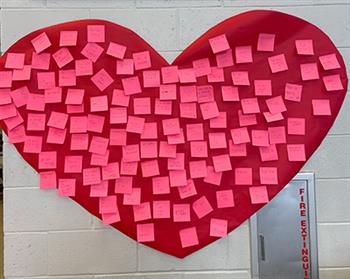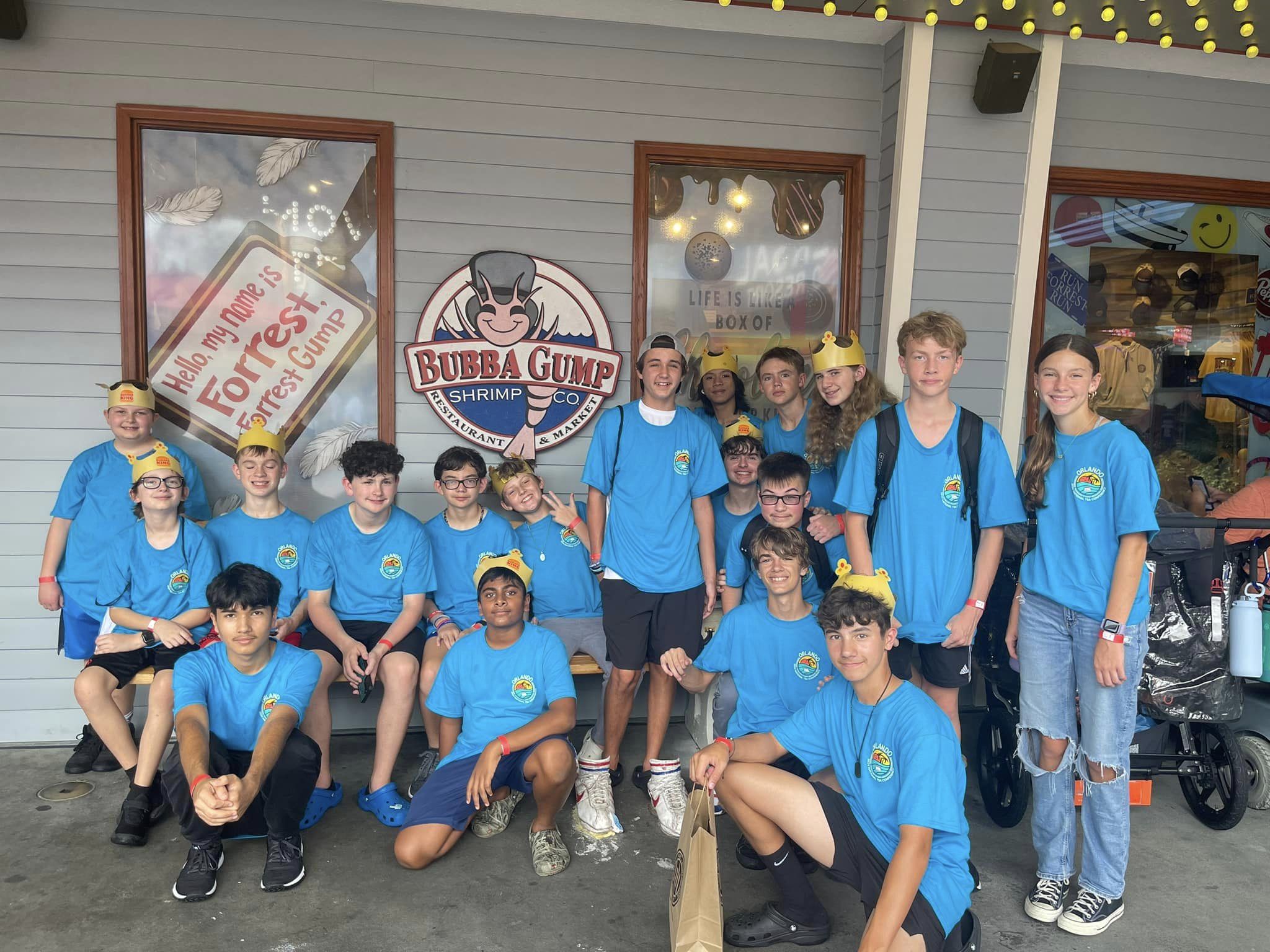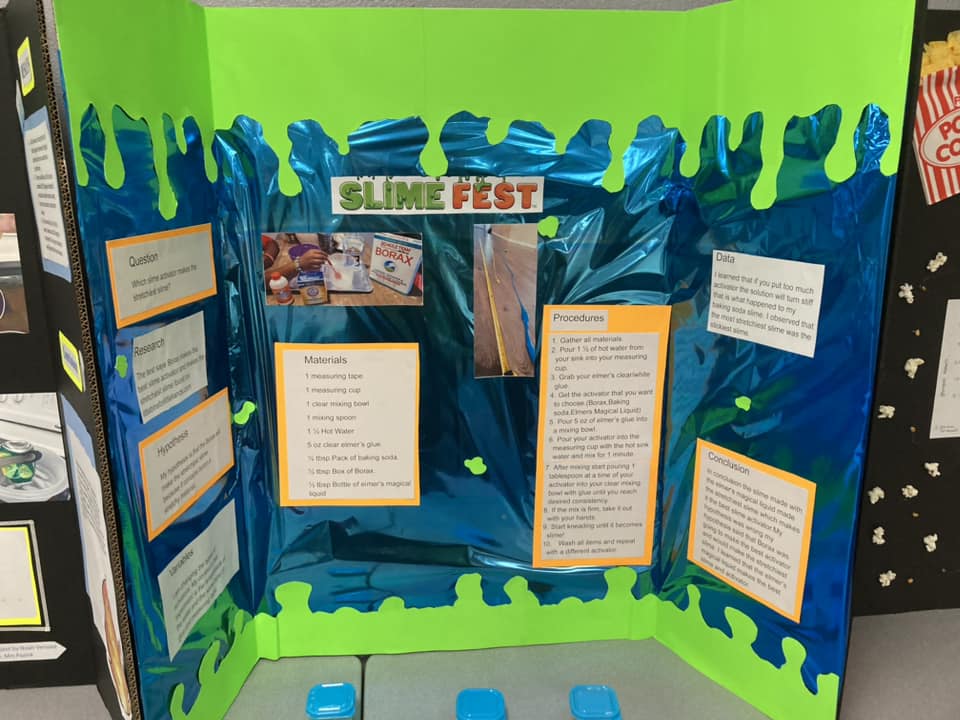 Finally, Lakewood Ranch High School HOPE Ambassadors asked their fellow students to write a kind note promoting kindness during lunch. For more details, read this story from Mustangs Ahead. Students were also encouraged to complete 28 acts of kindness, ranging from picking up trash to making a new friend, for a chance to win something special. 11th grade student, Kailey A., won the prize pack donated by community partners, including Jeremiah's Italian Ice.
Special thanks to Dr. Skip Wilhoit for sharing this #ManateeSchoolsGoodNews!