Return to Headlines
A Braden River High School junior has dreams to change the world
Braden River High School junior Cynthia Medina has big dreams.
A magical experience hosted by Mickey Mouse recently helped her believe in them.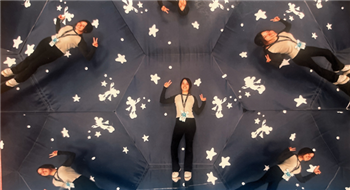 Photo provided by Cynthia Medina
After submitting six essays, she was one of only 100 students selected for the Disney Dreamers Academy.
This year, approximately 25,000 high school students applied. It wasn't about their GPA, or test scores.
They choose students, ages 13-19 years old, who are creative, eager to learn and dedicated to pursuing their dreams with passion.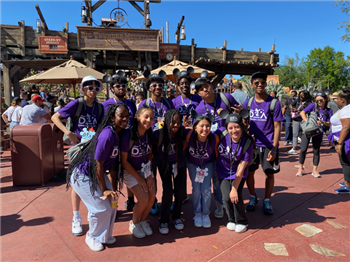 2023 Disney Dreamers Academy participants at Disney's Magic Kingdom while wearing their custom Mickey ears.
Disney Dreamers Academy is an annual four-day educational mentoring program hosted at Walt Disney World Resort.
Attendees heard from guest mentors including Halle Bailey, the star of Disney's live action remake of "The Little Mermaid".
They also attended career workshops sharpening their skills in interviewing, networking and dressing for success.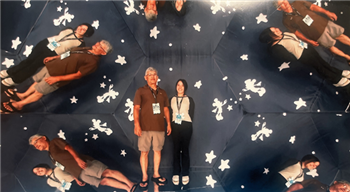 Cynthia and her father after arriving at the Disney Dreamers Academy program.
There was also plenty of time for fun. Cynthia and her father received complimentary travel accommodations and theme park tickets.
The Bradenton native explored the world at Epcot, where she and her fellow Disney Dreamers braved the new Guardians of the Galaxy attraction, a reverse-launch coaster called, "Cosmic Rewind".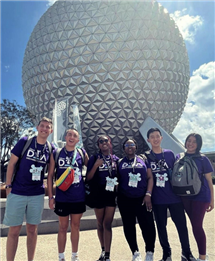 Cynthia met teens from across the country, including Colorado, Oregon and New York, who have professional goals ranging from fashion design to zoology to medicine.
"I have made lifetime connections with equally ambitious people," said Cynthia. "It truly gives me hope for the future."
A future that is sure to be bright.
She is currently a member of Braden River High School's HOSA (Future Health Professionals), JAB (Junior Advisory Board) and Mu Alpha Theta (Mathematics Honor Society).
After graduating in 2024, Cynthia plans to study humanitarian, international relations and molecular biology courses.
"My dream is to become a doctor who works with the United Nations and advocate for basic human rights," said Cynthia. "I want to better this world and I want people, like my mother and father, to believe and achieve their dreams without repercussions."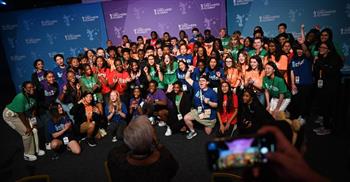 Disney Dreamers Academy Class of 2023
Now, she can add Disney Dreamers Alumni to her resume. Her fondest memory from the experience took place during the closing ceremony.
After receiving class rings and taking a group photo, the teens discussed their career plans and motivated one another.
"In less than one week, we all considered each other to be family," she said. "I'm excited about our future."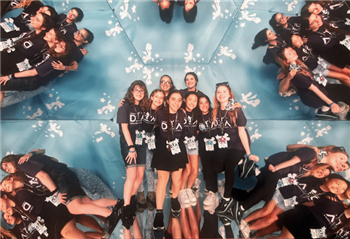 Cynthia says she's in contact with the friends she made at DDA.