Return to Headlines
Dr. Jason Wysong selected to be next superintendent in Manatee County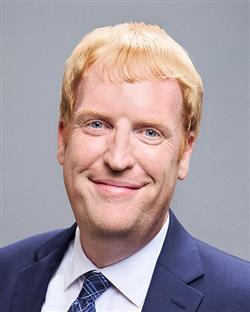 The School Board of Manatee County selected Dr. Jason Wysong, current Deputy Superintendent in Seminole County, to be the next superintendent of Manatee District schools during a special meeting today at the Walter E. Miller School Support Center in Bradenton.
Wysong will replace Cynthia Saunders as superintendent. Ms. Saunders is retiring June 30, 2023, after serving 34 years in education in Florida, including the last five as superintendent in Manatee County.
"I am honored by today's vote and excited to join the Manatee County community," Wysong said. "Thank you to the School Board members for their thoughtful deliberation and support. I enjoyed meeting so many employees, parents, and community members during my visit last week. I look forward to working with all stakeholders to ensure that students in Manatee County are academically successful and ready for their futures!"
Wysong has been with Seminole County Public Schools since 2007 and has served as Deputy Superintendent since 2021. Seminole County Public Schools is an "A" rated school district that is home to more than 63,000 students and located northeast of Orlando.
In his role as Deputy Superintendent, Wysong's responsibilities included leading K-12 instruction and organizing strategic action across district departments and schools. In his resume, he stated those responsibilities have helped him gain leadership experience in strategic planning, budget management and in coordinating initiatives to increase student outcomes.
"Now we know moving forward that once Superintendent Saunders retires, we have a leader, a very capable leader," said School Board Chair Chad Choate. "We are excited to get him in and get the negotiations done to give him the reigns starting in July."
Prior to becoming Deputy Superintendent, Wysong served Seminole County as Executive Director for Instructional Excellence and System Equity (2020-2021), Executive Director of Education Pathways and Strategic Partnerships (2016-2020), Director of Education Pathways and Strategic Partnerships (2013-2016), and Coordinator of Race to the Top (2011-2013).
Earlier in his career, Wysong was a Social Studies Teacher and Debate Coach (2000-2007) followed by Dean of Students (2007-2008) and Assistant Principal at Lake Brantley High School (2008-2011).
Wysong earned a doctorate and a specialist degree in Educational Leadership from the University of Central Florida, as well as a master's in Social Studies Education and a Bachelor of Arts with honors in Political Science and History from the University of Florida.
Dr. Wysong's wife, Nicole, is a middle school assistant principal in Seminole County and they have a son in elementary school.