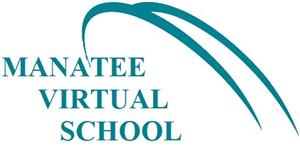 Thank you for visiting the Manatee Virtual School (MVS). Here you will find our program offerings, policies and procedures, admission requirements and much more.

IMPORTANT NOTE!

**MVS is separate from the school district's plan for distance/remote learning (eLearning Manatee)**
If you are interested in distance/remote learning from your brick and mortar /zoned school, please contact that school directly.

The MVS experience is quite different from typical K-12 education (School, Teacher, Classroom, Schedules etc.), so it is extremely important that you read ALL of the information provided on these pages before making a decision about becoming a virtual student.

Every student is not eligible to become a FULL TIME virtual student. Eligible students will need to meet specific academic requirements and follow certain procedures to be officially enrolled Full Time. View eligibility requirements here.