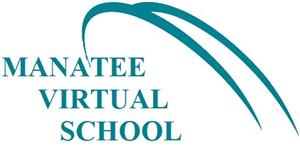 Thank you for visiting the Manatee Virtual School. Here you will find our program offerings, policies and procedures, admission requirements and much more.

IMPORTANT!

The virtual format is quite different from typical K-12 education (School, Teacher, Classroom, Schedules etc.), so it is extremely important that you read ALL of the information provided on these pages before making a decision about becoming a virtual student.

Every student is not eligible to become a FULL TIME virtual student. Eligible students will need to meet specific academic requirements and follow certain procedures to be officially enrolled Full Time. View eligibility requirements here.
Announcements
The window to enroll as a full time Manatee Virtual School student for Fall 2019 is currently closed.

Students that wished to attend the Manatee Virtual School as a Full Time Student in the Fall 2019 needed to apply during the enrollment window which was from May 13, 2019 through July 15, 2019.

If the enrollment window was missed for your student, please contact your child's School Guidance Counselor for advisement on any alternative placements.

Manatee Virtual School Enrollment Window for Spring 2020

Students who want to enroll as a Full Time Manatee Virtual School student for Spring 2020 must apply during the enrollment window from November 18, 2019 through December 18, 2019. Students enrolled in a traditional school setting must contact their guidance counselor for a referral to the program.