Extended Day Enrichment Program (EDEP)
Please contact the school site directly for registration, space availability, billing/payment and program information. List of participating School Sites and Site Managers can be found under EDEP Documents.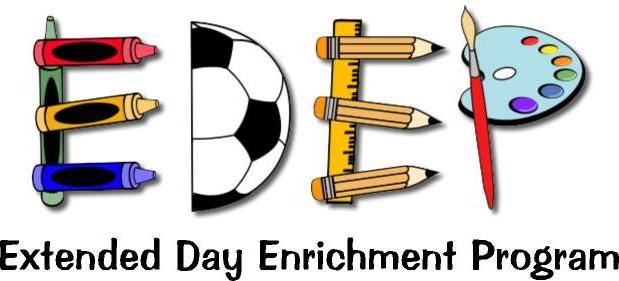 The mission of the Extended Day Enrichment Program (EDEP) is to support our working parents by providing an affordable, safe and nurturing extended day enrichment program designed to enhance children's lives educationally, socially, culturally, emotionally and physically.

EDEP is a Before/After School Child Care Program for elementary age children. Supervision is provided at a ratio of 1 adult to 20 children. Program activities include:

Snack Time
Homework Help
Enrichment Clubs
Recreational Activities

Hours of Operation are Based on School District of Manatee County School Calendar

Morning Hours: Varies by School

Afternoon Hours: Dismissal until 6:00 PM

Please Note: The number of children enrolled at each site is determined by how much physical space is available and the number of staff employed.